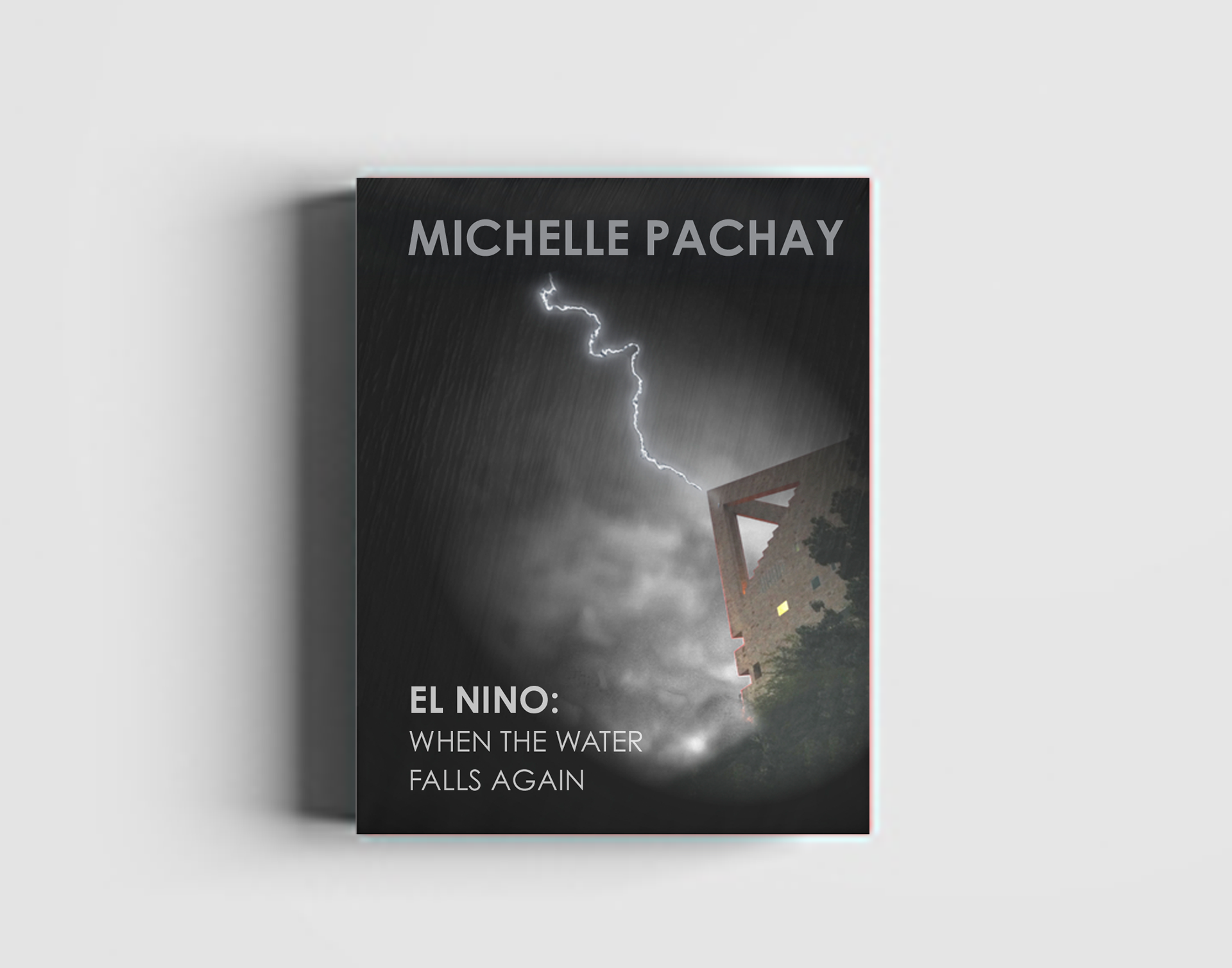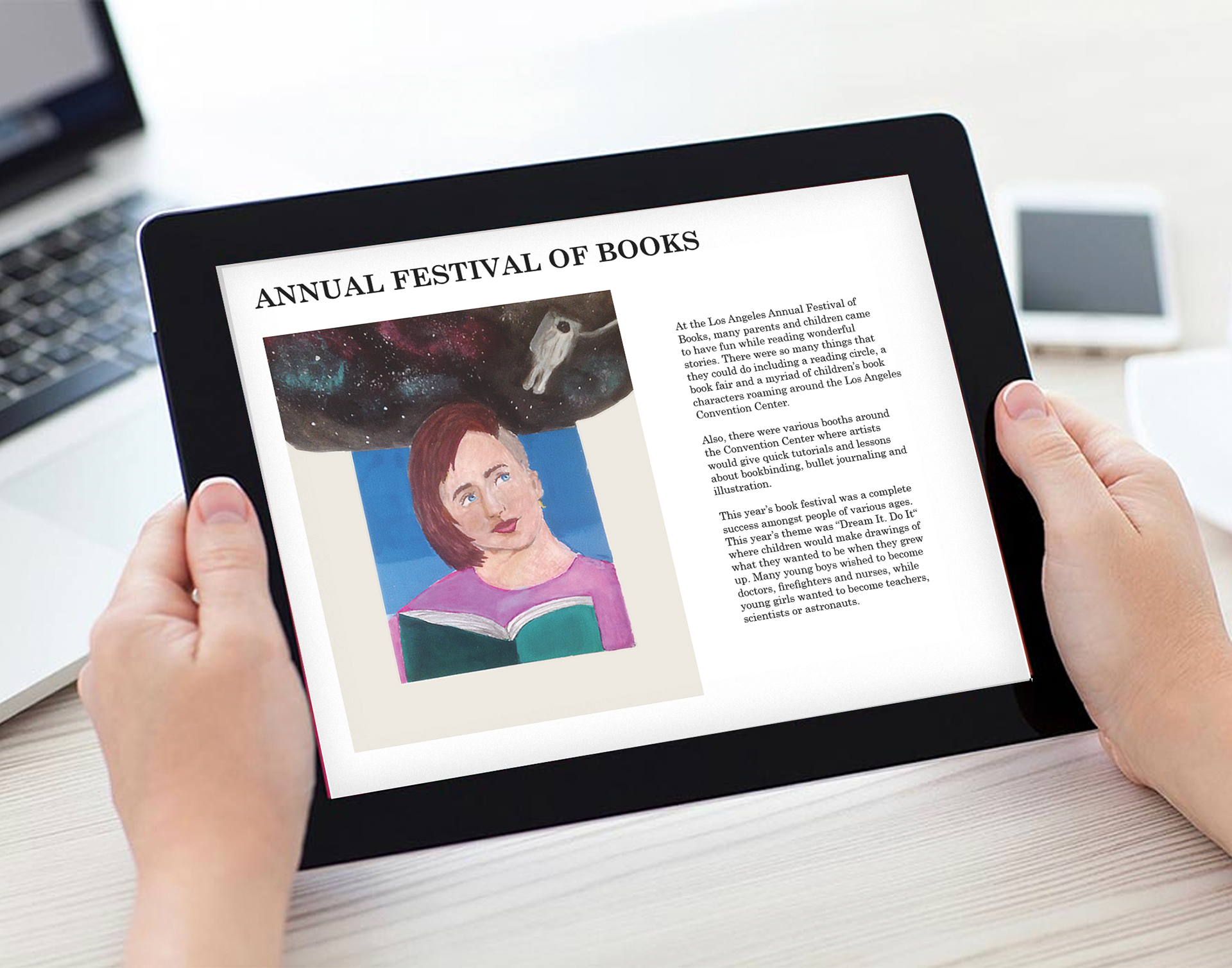 A novelist from Pomona had contacted me and asked me to create a book cover for her new book about the history of the storm known as El Nino. She had also told me that she needed it done so that she may participate in the Los Angeles Annual Festival of Books.
Since she is a fellow alumna, I decided to use the CLA building from Cal Poly Pomona to be the setting of where the storm will take place. I used Adobe Photoshop to create the image of our school being hit by the storm. 
Once the author's book was published and printed, it was showcased at the Annual Festival of Books just in time. I wrote an editorial and created an Illustration on the event on my personal art page.