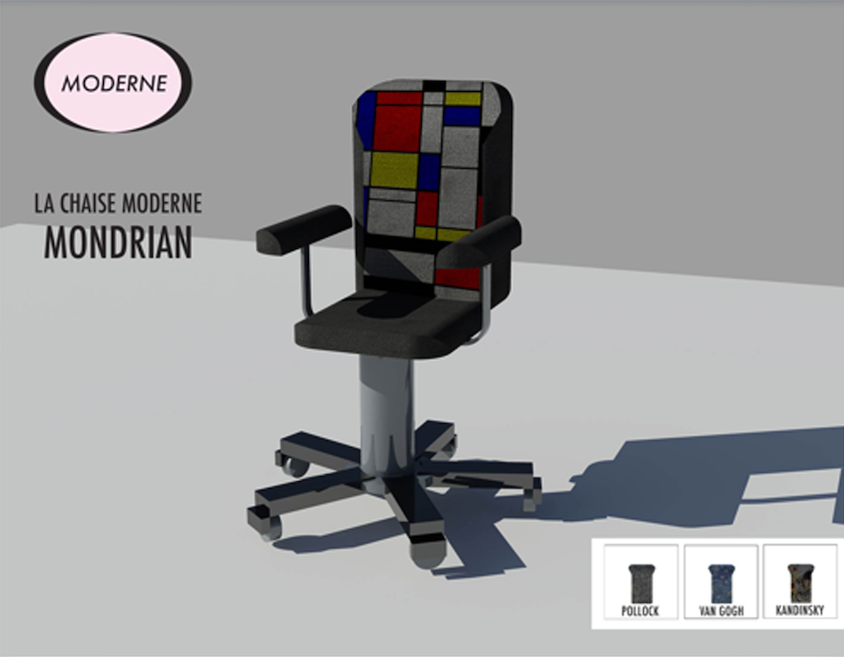 Moderne is a company that creates furniture that feature artworks from various artists and influencers from various modern art movements. The manager of Moderne wanted me to create a new comfortable chair specifically for current art majors that must sit for long periods of time. 

I did research prior to starting the technical illustration so that I may get the dimensions correct so that I can showcase the various backings of each chair. I built the models of the chair using Autodesk AutoCAD and used Adobe Photoshop to make a realistic rendering of one of the chairs. 

The chair was named La Chaise Moderne  and it's line has four variants which feature the artwork of Piet Mondrian, Vassily Kandinsky, Jackson Pollock and Vincent Van Gogh. Each chair model is named after the relative artist or influencer.